Friday 2nd December 2022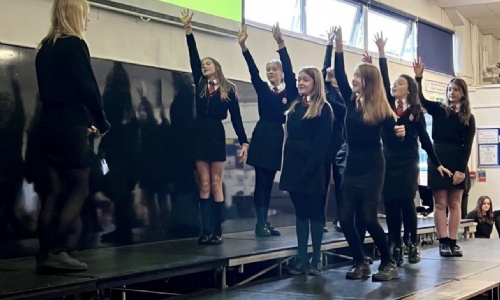 If you follow St Cyres School on Twitter, you will know that we have been on a 'Matilda' roadshow this week with lots of our pupils visiting our feeder primary schools to showcase preparations for our main school production which is in February next year. The pupils performed extracts from the show and this was well received by the pupils in Year 6 in the primary schools and there was a great response. Our pupils certainly enjoyed the experience and look forward to the full production next February. More details about how you can purchase tickets for 'Matilda' will follow nearer the time.
One of the things I love about St Cyres is where pupils suggest ideas about charities to support through our fundraising activities. It is wonderful to listen to the pupils and their experiences, and to find ways of supporting their chosen charities. This week, I was delighted to link up our Head Girl, Head Boy and their deputies with a pupil in Year 10 who is keen to support the charity Latch, and to start planning something for the new year. Latch is also a charity we regularly support through our German Christmas market which will be in the last week of term.