Friday 17th February 2023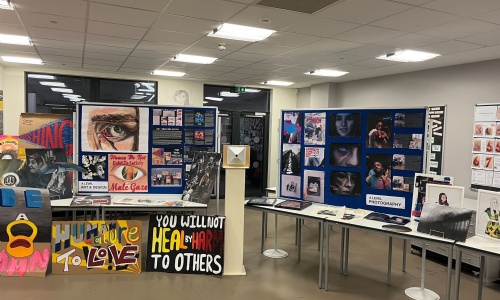 Another half-term has flown by and, with the weather and sunshine that we saw earlier in the week, there is a definite sense of optimism of spring being just around the corner!
This week, we had the opportunity to showcase St Cyres 6th Form in our options evening held on Thursday night. This was the first time that we have been able to do this as a face-to-face event in a number of years so it was great to see so many of our Year 11 pupils and their parents come along to discuss possible A Level options. It was also lovely to see a number of Year 11 pupils from other local schools in attendance. I hope all who attended were able to get the information that they needed in order to make an informed choice about next September.
What does speak volumes about our school is the willingness of our current 6th Formers to stay late into the evening for these events so that they can talk passionately about their experience in our 6th Form and speak knowledgeably about each of the subjects. I know from feedback last night that prospective students and parents benefit from this so many thanks to our current pupils who supported this event.
Finally, for this half-term, I wish all of our pupils and their families a very happy and enjoyable holiday.