Friday 9th December 2022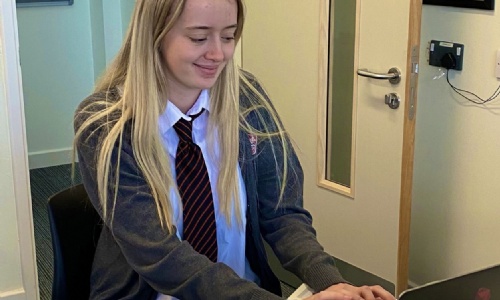 As we approach the last 2 weeks of term, one of the highlights is seeing the many UCAS offers that our Year 13 students are getting as they look forward to their journey after they leave St Cyres School. This week in particular, we have seen lots of university offers coming through. This is a very exciting time for them and, for us as teachers, seeing the range and variety of courses that our students are choosing to pursue leaves us with a sense of satisfaction that we have created curious and inquisitive young people who are keen to develop and learn more through exciting university programmes.
For those students who have yet to finalise their UCAS applications, remember that there is a lot of support from Miss Jones and your Learning Coaches. The final deadline for UCAS for the majority of courses is 25th January 2023, but please do not leave this until the last minute! For those looking at alternatives such as apprenticeships and work-based training, there is a lot of support for you too, so please be sure discuss your options with Miss Jones.