Friday 20th January 2023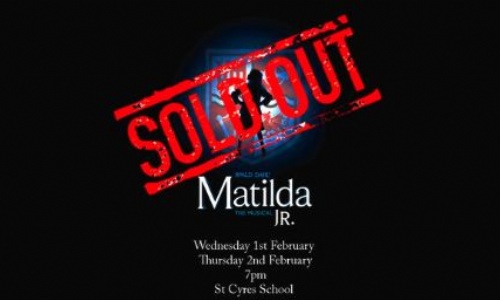 Excitement continues to build at school in anticipation of our show 'Matilda the Musical' which takes place in approximately 2 weeks' time. If you are one of the lucky ones who have purchased tickets, there are lots of video clips on the school's Twitter page to get you in the mood, and to give you a flavour of what is to come. If you have not purchased tickets, I am sorry to say that both nights have been sold out. Be assured, however, that there will be plenty of Twitter activity on the 2 nights, as usual!
The cast continue to work very hard in their final preparations for the show, and are exhibiting great energy (and noise!) in their rehearsals. School productions are a very important part of our extra-curricular offer and are great opportunities for pupils across all Year groups to come together and work towards a common goal. It is no exaggeration to say that lifelong memories are made on the stage and I know that all involved in this production are very much looking forward to it.
Our Year 7 sporting teams have enjoyed success this week also, and congratulations go to our football and basketball teams who have won their fixtures this week. It is great to see so many pupils getting involved and representing St Cyres School with pride.