Friday 10th February 2023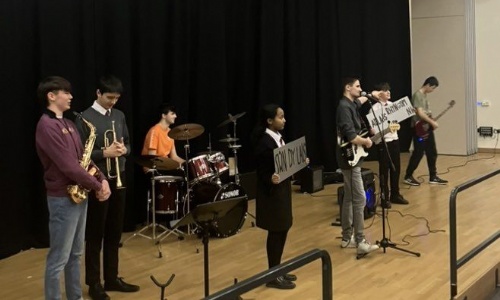 This week we have been celebrating Dydd Miwsig Cymru / Welsh Music Day in a number of different ways, the highlight of which was a performance by the rock band 'Ble?' who performed for all of our Year 7 and Year 8 pupils. Many thanks to the Urdd for organising this event a diolch i'r band roc Ble? am eich perfformiad gwych.
One of the highlights of this week was when myself and Mr Hopkin who is our lead practitioner for Teaching & Learning spoke in an online national conference organised by Apple Education where we shared our journey about using Apple technologies, with a particular focus on accessibility. It was great to share our story, as well as the story of many of our pupils. It has been an interesting 10 years in the making, but we are delighted to see the way in which our pupils engage in technology as part of their everyday learning.